Private Instructor
You do not understand what the others are talking, because you don't know the language? You are scared about failing? This is not a reason not to dive!
We offer you the opportunity to enjoy the advantage of a private diving instructor.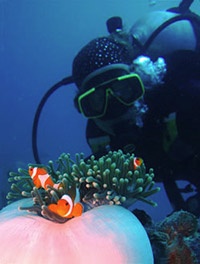 You get personally trained the whole time. From the beginning till the end of your course you will have one instructor you are always talking to.

You do the course with a 1:1 ratio, doesn't matter if CMAS, PADI or SSI. We can do everything individual and perfect suit to you.
If you are diving with family or friends, in a group off minimum 4 persons, you will get a private divemaster or instructor.