Scuba Quest Dive Center - Kamala
Kamala was a small fisher village few years ago, located on a 3 km long beach with a slow sloping reef. A few longtail boats still remember on the quiet time.
Now these days the boats are only sometimes used for fishing, most of the time they going out with divers or snorkeler to the local island Koh Wao just 30 minutes away.
The high season starts in October until April. Then the wind is coming from the mainland to the open sea. Flat sea, no clouds and only sometimes a little bit rain. Middle of Mai we already have the beginning of the low season. But anyway still 25°C – 30°C and only sometimes rain.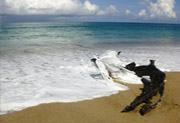 Even with some construction areas, Kamala is still a
paradise
for families or backpackers. Who is looking for the big party's has to go to Patong which is just 10 minutes ride with the TUK TUK. There are still people who return every year to Kamala, but also more cultures come to visit the village. You can separate Kamala into north, middle and a south part.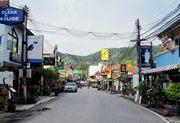 The whole area is now built up for tourists, more than in the north of Thailand. On the Beach Road you will find everything, Our Diving Center Scuba Quest, restaurants, cafes, bars and tailors. As well car and bikes are for rent and of course souvenir shops.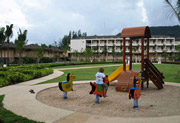 After the
Tsunami
in 2004 a lot changed in Kamala. Everything becomes more modern and more beautiful. They built up a new park with a small playground, plenty of seats to relax and memorials for the dead people while the Tsunami. In these days Kamala got a few big Hotels, but still small bungalows and apartments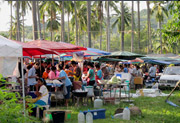 Even if you can't do that much shopping in Kamala, we have 4 times a week local markets. There you are able to buy local food like meat, fish, fruits, t-shirts, flowers and much much more.